Everything you need to know about booking a Harpist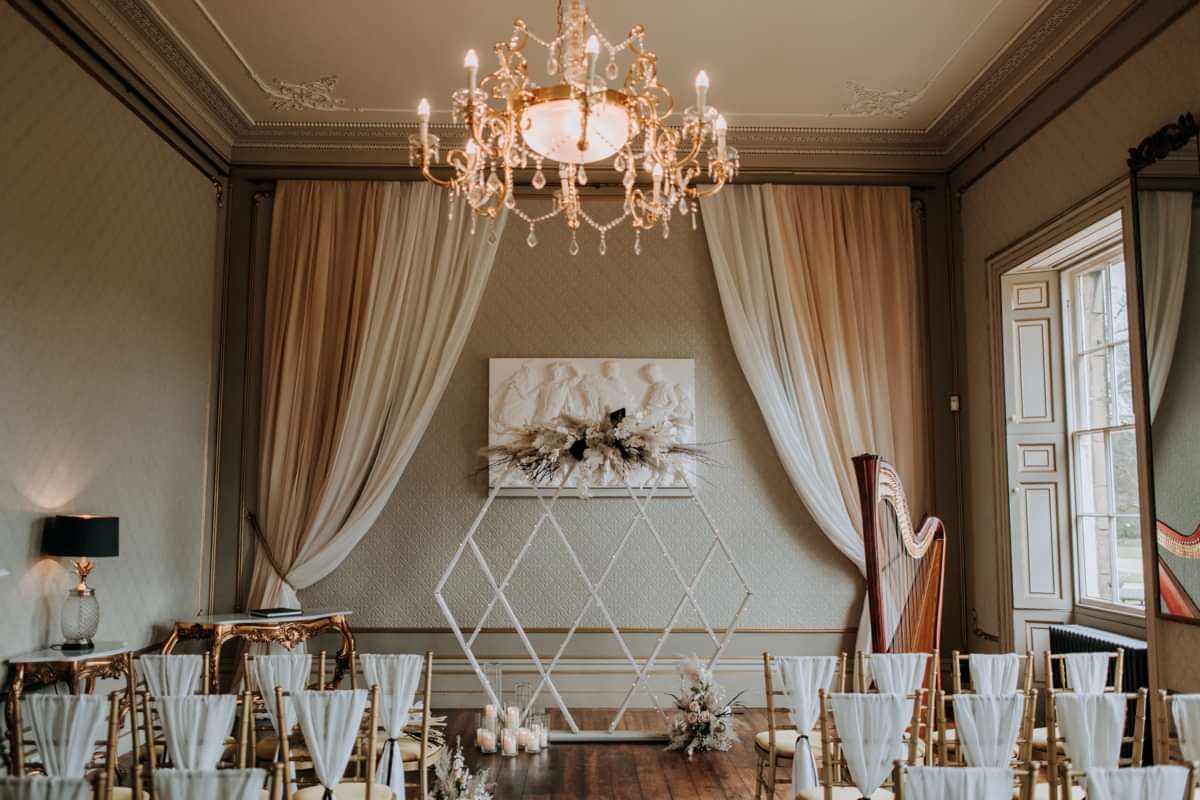 When thinking about music for your special day, it's important to choose what feels right for you. There are different points throughout the day at which you could have live music including the ceremony, drinks reception, wedding breakfast or evening party. There are so many acts to choose from, how do you know what's right for you? Here are a few things to consider: space, repertoire, budget, volume.
The harp can be the perfect addition to any wedding ceremony, drink's reception or wedding breakfast. Its rich sound creates a beautiful ambience, immediately setting the scene. The harp is often acoustic, meaning that it doesn't need to be plugged in. If you are having a wedding of over 100 guests, be sure to ask about amplification when enquiring.
The harp requires a space of approximately 1 metre by 1 metre, think about where you would like it to be placed and let the venue know to allow space during their set up. If your wedding is going to be outside, check to make sure the harpist is happy to do so; they may need to bring more equipment to protect their instrument, or sun cream if it's a hot day!
When choosing your harpist, the most important consideration is repertoire. Take a look at their videos and recordings before booking to get a clear idea of what they will sound like. Most harpists are happy to arrange a song for your special day so if you have something in mind, ask! Not all songs work on the harp so if you're worried, ask for a demo to be sent.
The last consideration is accessibility. Concert pedal harps are over 6ft tall, weigh over 6st, and need a trolley to be moved around. Most harpists are comfortable moving their harp around a venue and can manage a few steps, however, not all venues are easily accessible and the harpist may require assistance. If you would like your harpist to be on the first floor or above and there isn't a lift, or there's a tight staircase, make sure to let them know when enquiring.
Having a harpist at your wedding can create an instantly romantic atmosphere, especially if they have arranged your favourite song just for you. I hope this helps when booking for your special day, if you have any other questions, just ask!
Steph x
Image: Kazooieloki
Venue: Rise Hall
---
Check out what I'm up to here:
Contact: stephanieharpist@outlook.com