February: "Fairy Tales for the Modern Gentleman"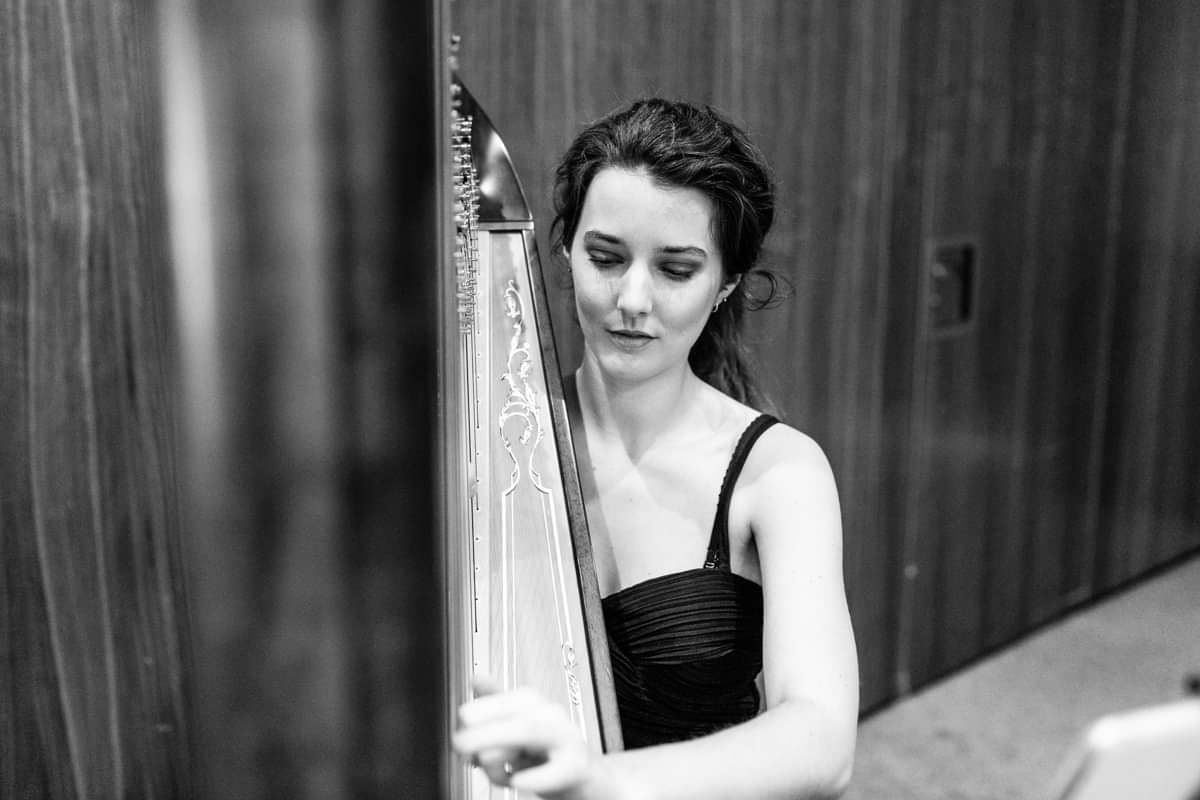 Hi there!
February was a great month full of Weddings, band trips and fairs. First of all, congratulations to Edward and Glenys! I played at their church Wedding in Lincolnshire and had a wonderful time. I arranged Glenys' favourite song, Annie's Song – John Denver, for her entrance. Here's a picture from before the ceremony:
At the end of the month, I had a great time at The Mercure Hotel in Willerby talking to couples about the kind of music they would like on their special day. This month I will be at Lazaat Hotel on Sunday 29th March 11am-3pm, come along to hear me play and discuss your Wedding! Follow this link to the Facebook event.
---
One of the exciting things about being a freelance musician is that I get to take part in lots of different opportunities. One of those is playing the electric harp with The Dyr Sister, a singer/songwriter/viola player/beats programmer, based in Hull. In February we performed at Union Mashup in Hull and at the Courtyard Theatre in London along with a live session on BBC Introducing Humberside. Thank you to all of those who came along to support us, it makes performing so special. The next live show will be on Friday 3rd April at the Adelphi Club in Hull. If you want to know more about The Dyr Sister or upcoming shows, visit her website here thedyrsister.com.
BBC Introducing Humberside Session 20/02/2020. Picture by Alan Raw
Union Mashup performance 21/02/2020. Picture by Steve Kerrison.
---
If you've recently got engaged or would like to know more about booking a harpist for your wedding, contact me through email stephanieharpist@outlook.com or send me a message through the following platforms:
Instagram.com/stephanieharpist
Love, Stephanie xxxx