July: New New New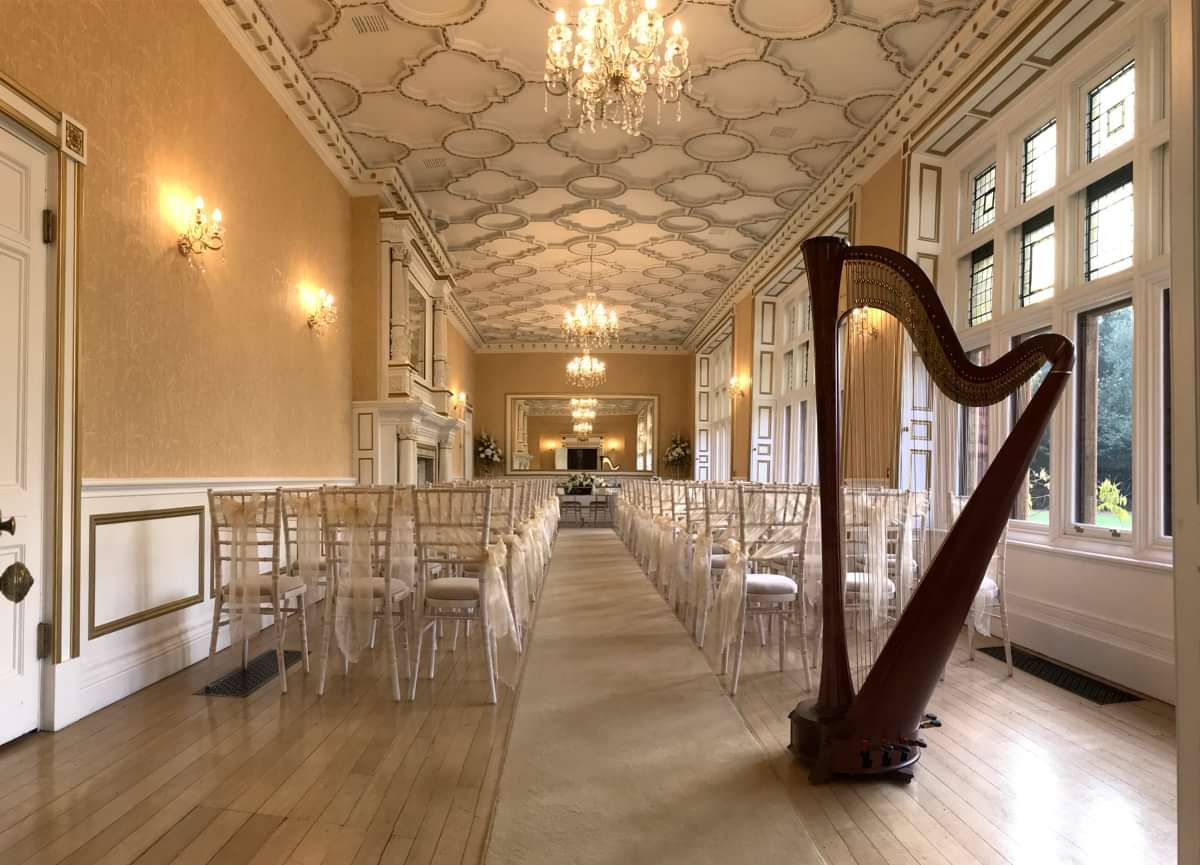 Hi lovelies,
It's been a crazy time for the wedding industry, but things are starting to look up! With ceremonies taking place and guest numbers slowly increasing, the special day doesn't seem quite as far away. During this period I've been keeping busy by playing music, taking bookings and even going on a socially-distanced bridal shoot.
NEW Promo
Last week I got to take part in my first ever Bridal shoot organised by Kim of Dreamboats and Carousels. I was so happy to be able to put on make-up and a fancy dress! It was inspiring to meet other wedding suppliers who are so passionate about what they do. I can't wait to show you the results!!
Suppliers:
Planner: Dreamboats and Carousels, Venue: Middleton Lodge, Photographer: Lucie Watson Photography, Videographer: Jolly Good Wedding Films, Dress: Victoria Robson Bridal, Rings: London Victorian Ring Co., Flowers: La Beau Fleurs , Cake & Favours: Where the Ribbon Ends, Hair: Unity Rhodes Bridal, Make-up: KH Make-up Artistry, Model: Emmie Squire Norton, Hair accessories: Aureusflos, Stationary: Bianco Blanc Paperie, Crockery: Whitehouse Event Crockery.
---
NEW Music
Lockdown has allowed me to make all kinds of music including jazz, blues and pop. I've also been working on some new arrangements and updating some wedding classics. Here are some of the new and updated ones on my playlist:
Christina Perri – A Thousand Years, Ed Sheeran – Perfect, Elton John – Your Song, Eva Cassidy – Songbird, Eva Cassidy – Over the Rainbow, Harry Potter – Hedwig's Theme, Jose Gonzales - Heartbeats, Lewis Capaldi – Some You Love, The Lumineers – Ho Hey, Take That – Rule the World.
Take a look at Instagram or Facebook to hear clips of what they sound like!
---
NEW Bookings!
Although I haven't been playing at many weddings, I've been busy at home organising new and existing bookings. I'm so excited to be visiting some of my favourite venues next year including Peckforton Castle, Nunsmere Hall, Saltmarshe Hall, Beamish Hall and Oulton Hall. If you'd like the rich and romantic sound of the harp at your wedding, email me at stephanieharpist@outlook.com.
I can't wait to get back out there playing in some of the country's most gorgeous venues. Hope to see you soon!
Love, Steph xxx